"Sweden is an engineering country, but we have very big problems"
CAREER
Swedish Minister of Education Mats Persson.

Nicklas Thegerström
A change in the engineering program will make more high school students prepared for jobs in the biotechnology and medical technology industries. There could also be an hour longer school day for the youngest – Education Minister Mats Persson wants to secure Sweden's position as a technology country.
The government wants to introduce changes in upper secondary school. A suggestion included in a recent submission legal council referral is that the subject of science should be introduced in the technology programme. According to Sweden's Education Minister Mats Persson, the change would prepare students for two specific sectors.
– Today, chemistry and physics are studied in the engineering program, but no corresponding biology is studied. Through the knowledge of nature, you get it, which means that you have the prerequisite to pass an engineering education in life science or to work in the medtech industry, he says.
The science course is worth 50 points, which corresponds to approximately 50 hours of teaching – a national upper secondary school program is equivalent to 2,500 points. In a proposal from the National Education Agency that is out for consultation, it is proposed that science replace 50 points of optional courses.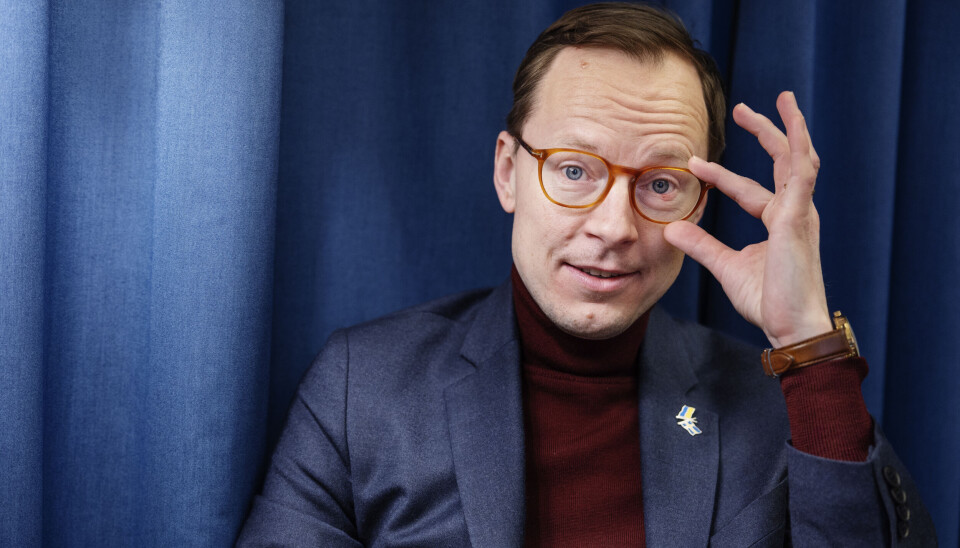 Are there enough teachers to introduce such a change?
FACTS:
Briefly about Mats Persson
Mats Persson, Liberals, born 1980, is Sweden's Minister of Education. He is responsible for questions about research and higher education, adult education, public education, space issues and student funding.
Mats Persson has a Ph.D. in economic history from Lund University. He was a regional councilor in Skåne 2009-2014 and has been a member of the finance committee and the education committee before becoming education minister in 2022.
– We assess that it can be handled. We have high ambitions in this area. Historically speaking, Sweden is an engineering country, but we are currently losing competence. We stand still while other countries run very fast. This is a small part of many other things we need to do, says Mats Persson.
Most referral bodies are positive or neutral towards the proposal. Among those who oppose the proposal is the University of Gothenburg, which would rather see a course of 100 points in biology introduced into the technology programme.
Why science and not biology?
– Science is a broader subject, biology is more in-depth. For too long there has been a clear boundary between life science and technology in Sweden, but the reality is not like that. If you look at the development of the industry and the technological development, these sectors are coming together more and more. The Swedish life science sector is today very much driven by new medical technology companies that do not develop new drugs but rather new components or treatment methods. It is the technological development that is taking place and then the education must be adapted accordingly, says Mats Persson.
The municipality of Stockholm also opposes the proposal, they believe that the subject content is taken up within other courses in the program. As science also includes physics and chemistry, there may also be repetition for the engineering students.
– I don't think you can ever get over the fact that there will be some repetitions. At the same time, it is part of learning to constantly repeat, ten thousand hours and all that, says Mats Persson.
"Technology always beats politics"
Mats Persson believes that technology development is important to take into account and adapt to in order not to risk falling behind.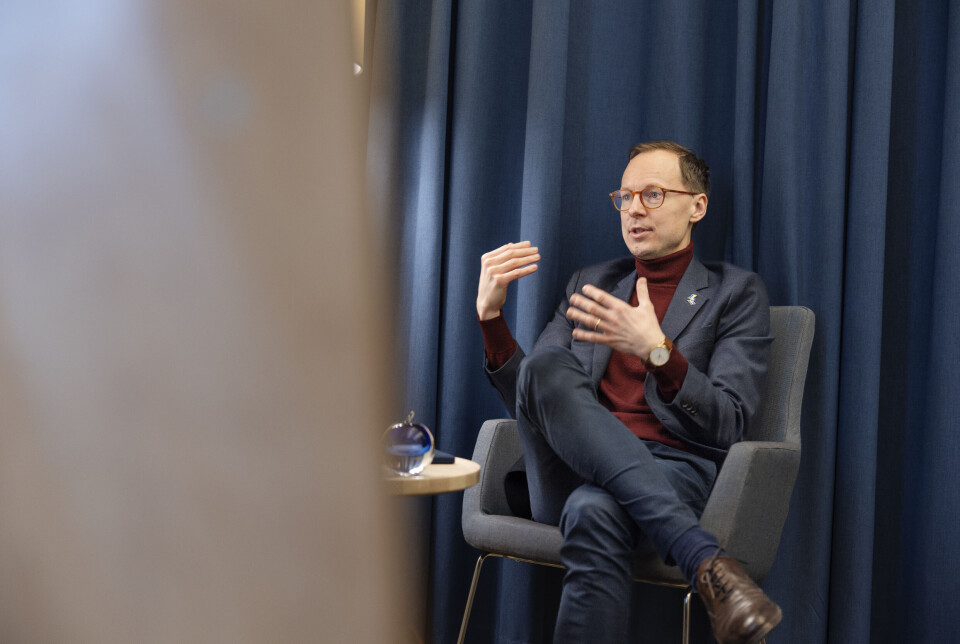 – In general, my opinion is that technology always beats politics. The power of technological development is always much stronger than we politicians think. Historically, people have believed that they should be able to resist technological developments, everything from banning satellite dishes to saying that the internet is just a fly. On the contrary, you must accept this and adapt the system so that you can use technology in the best way. It is our ideological or principled approach to this and what characterizes the decisions we make, he says.
Before the School Act can be changed and science introduced, it must pass the Riksdag – however, Mats Persson does not see any great opposition to the proposal.
– This will go through the Riksdag, he says.
More teaching hours in the primary school and away with the student's choice
It is not only the upper secondary school that has reforms to look forward to. Even younger students can expect more mathematics and science.
– In the next few years, we will expand so that you go to school an hour more during primary school. It's not just that you have to walk more hours, but you have to learn math and learn to read. We want students to become interested in and become better at mathematics, and then we start early. And we have to start with reading because reading is the basis for mathematics, says Mats Persson.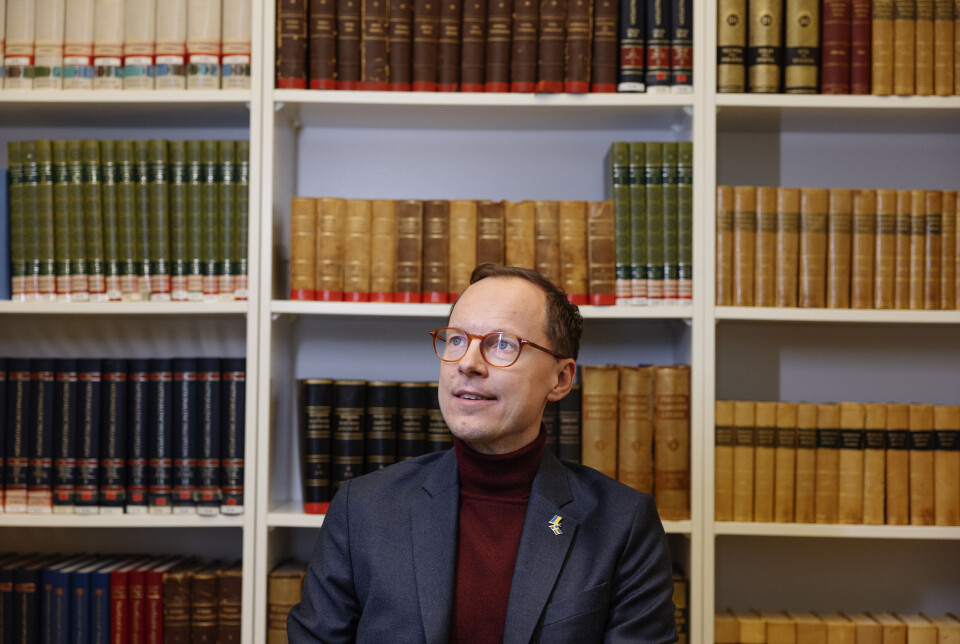 Depending on how you set up the supplement, it can add an hour more per school day in first grade or twenty minutes more per day from first to third grade. According to estimates, the reform is expected to cost 900 million per year.
– The second thing we do is remove the student's choice and convert those hours into more hours in science and social studies. I am very committed to this precisely so that we can break this trend, says Mats Persson.
Isn't there a risk of killing the interest in science by replacing the student's choice?
– I think just the opposite. I think it is important that the school is clear that school is about learning things. Then you have to make sure that it is fun to learn, that it is stimulating and full of pleasure to learn. I think it's a lot about breaking the mystique around mathematics. I note the expression that "people have a hard time with math". There is something about the way teaching has been structured in school that causes children and young people to have barriers connected to mathematics, says Mats Persson.
In order to succeed in making students feel that mathematics is more enjoyable, Mats Persson wants to draw inspiration from the east.
– We have a lot to learn from the Asian countries, which are very far ahead in the design of mathematics teaching that is much more realistic and that makes the students think that mathematics is enjoyable and relevant, he says.
Does Sweden have enough teachers for such a reform?
– We are working intensively to get better teachers in Sweden. We are now investing heavily in what is called KPU, short-term pedagogical training, where we want, among other things, engineers in the middle of life who want to do something new or who want to make a contribution to society, can study a one-year pedagogical training and then get a teaching license. I think this is an incredibly good way to get better teachers in Sweden who have the right prior knowledge, says Mats Persson.
Technology and natural sciences continue to be male-dominated
The amendment to the law with science in the technology program is proposed to enter into force on 15 July 2023, but will only be applied to education programs that begin after 30 June 2025. According to a report about the science and technology programs made by the Royal Academy of Engineering Sciences, 361,637 students attended the Swedish upper secondary school in the academic year 2021/22, of these 324,241 attended one of the national programs.
In the academic year 2021/22, 31,060 of Sweden's high school students took the technology program – corresponding to approximately 8.6 percent of all students. Despite an increase since the academic year 2013/14 when 16.3 percent of the students were girls to 19.2 percent girls in 2021/22, the high school program is still male-dominated as roughly 80 percent of the engineering students are boys.
– It is a huge problem today, we do not take advantage of the potential that exists in getting more women to choose the technical subjects. It's a paradox that girls are better than boys in school on average, but we don't make girls choose the technical subjects. We are looking at that issue right now and analyzing what efforts we should make. For example, I met the organization Tjejer Kodar last week specifically to politically send a signal that this is important and above all to learn more about how we can get more girls to choose the technical subjects, says Mats Persson.
FACTS
Mobile devices for passport control should facilitate exchanges
Since November 2022, the Swedish Migration Agency has required visa-exempt persons who have applied for a residence permit in Sweden to show their passports at a Swedish embassy in their own country.
– It has meant enormous problems, above all for exchange students from the USA because if you live in LA it is quite a long way to get to Washington. We are now solving that by making sure that the Swedish Migration Agency has mobile units that are out at the universities and do that check, says Mats Persson.
The new solution must be introduced as soon as possible and after a decision at a government meeting, the assignment must be sent to the Migration Agency according to Mats Persson.
– Had we not done this, several collaborations that Swedish technical universities have with their American counterparts risk disappearing. That whole system is based on American students being able to come here and Swedish students being able to go in the opposite direction. If American students can no longer come to Sweden, the American universities would no longer be interested in receiving Swedish students, he says.
Proud to along with @MariaStenergard be able to give a positive message to all of Sweden's universities. Now we are making the application process easier for foreign students and researchers. Sweden must be an attractive country for international talent. pic.twitter.com/qFoiXaIzL5

— Mats Persson (@matsperspektive) 2023 guovvamánnu 21