Four email habits you should dump – and save a lot of time on the coup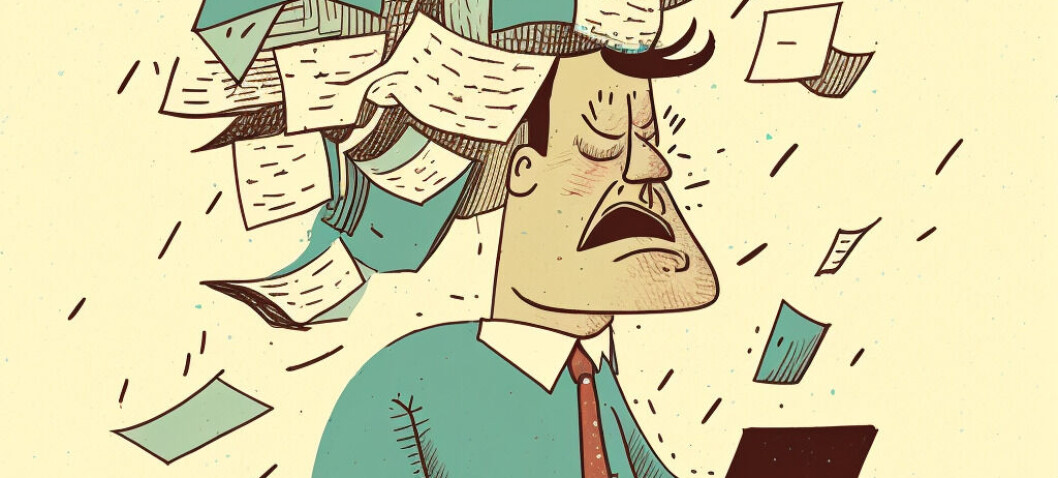 CAREER
Time to stop emailing your colleagues – and switch to smarter communication tools, claims the expert.

Midjourney
It's 2023 – email should no longer be your default way of communicating. Here are four email habits you should get rid of for your – and your colleagues' sake.
Maybe you've played the classic game Whac-a-mole? You know, the one where you stand with a mallet in your hand and have to knock down moles that pop out of the playing field.
Nick Sonnenberg, who is the author of the book Come Up for Air: How Teams Can Leverage Systems and Tools to Stop Drowning in Worklikens handling email to just that, but where new messages pop up as soon as you think you've caught up—instead of mechanical animals.
This makes managing e-mail a never-ending task.
For a more productive everyday life and a better balance between work and private life, Sonnenberg brings four useful tips to the site Fast Company. The tips actually consist of eliminating four bad habits.
Email as the default tool for communication
The author claims that it is important to use e-mail in the right way – and then one must understand its purpose. Many people use email for internal communication with the work group, such as delegating tasks and projects – that is not the main purpose of email.
Instead, e-mail should be used for external communication with customers, suppliers and partners. You may think it's tricky, so what should you use for internal communication? Sonnenberg recommends using other communication tools, such as Slack or Asana.
Folders, folders and folders
A common misconception when it comes to organizing email is creating too many folders, says Sonnenberg. Instead of helping to save time, folders can actually create an unnecessary waste of time, as you have to pause and move emails to the right category. Let's say you spend three seconds on each email and get 100 a day. Then you waste just five minutes a day moving messages around in folders. In a week, it will be 25 minutes – in a month, close to two hours.
Instead of creating folder chaos, Sonnenberg suggests optimizing the inbox for information retrieval. By archiving, one can then search by name, date range or subject.
Delete email
According to the author, e-mail should not be deleted. Instead of devoting thought to deciding which emails to delete or not, it's smarter to archive them all.
– Every decision you have to make creates decision fatigue, he says. You have so much cloud storage these days. Even if you know with 100 percent certainty that you will never need that email again, archive it and delete one thing you need to think about.
Keep all emails in the inbox
Many people misunderstand the concept of "Inbox Zero" and think that zero means the number of unread emails. "Zero means read or unread," he explains. Having hundreds or even thousands of emails in your inbox can be distracting and it can be difficult to keep track of what has been dealt with and what hasn't.
Instead, Sonnenberg suggests using a RAD system to manage the e-mail, which stands for "reply, archive, or defer", type: answer, archive or postpone, for all e-mails that come in.