Car sales are declining – but the share of electric cars is increasing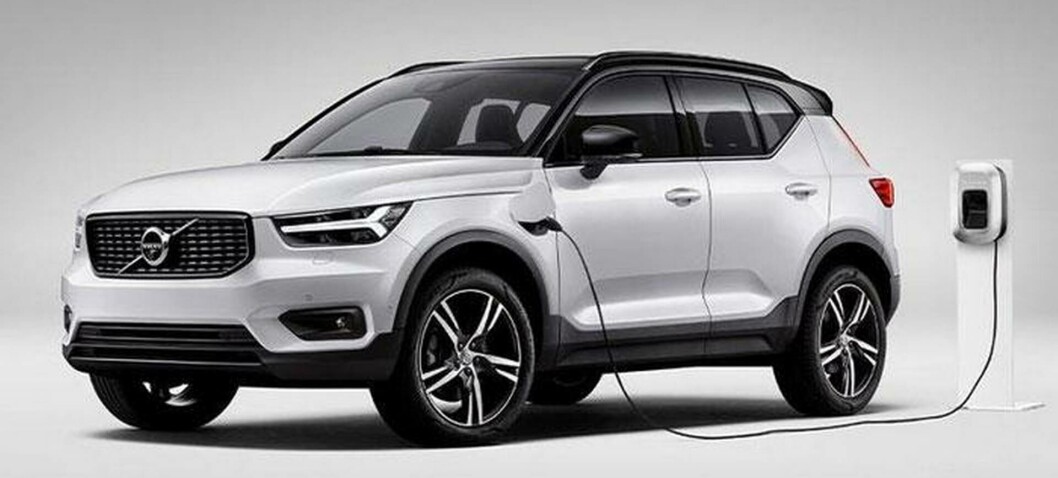 VEHICLE
XC40 P8 Recharge. Photo: Volvo Cars
Fewer in number, but greater in proportion. When it comes to new registrations of electrified cars, the economy is clearly visible – however, the trend that we choose electric cars before anything else remains strong.
In the beginning of 2023, it has been mostly moll in the market and in the news. And a clear reflection of that is the car sales in Mobility Sweden's statistics. In January, new registrations decreased by nearly 27 percent compared to the same month in 2022, and in February the decline continued, albeit not as dramatically
In total, 18,442 new passenger cars were registered, which is well below what is considered a "normal February".
But despite the fact that the number of new cars rolling out in the country is fewer than in a very long time, many of them are still electrified. The number of electric cars and plug-in hybrids still accounts for more than half of the number of new registrations. However, fewer private individuals are buying cars.
– The rate of orders shows even more clearly than the registration statistics that the private market is cold due to the abolition of the climate bonus and the economic situation. Now it is the companies that hold the market up. Since the turn of the year 2021, the private market has been driving the rapid increase in electric cars. Now we see a clear slowdown, but due to the long delivery times, the effects of the abolished bonus will only be felt after the summer, says Mattias Bergman, CEO of Mobility Sweden in a statement.
There are 6,124 electric cars in number and make up 33.2 percent of the total number. At the top is the Volvo XC40, followed by the VW ID4 and the Tesla Model Y.
When it comes to plug-in hybrids, the Kia Ceed is in first place, followed by the Volvo XC50 and the Kia Sportage.
Most registered electric cars February 2023
| | | |
| --- | --- | --- |
| 1. | Volvo XC40 | 794 |
| 2. | VW ID4 | 718 |
| 3. | Tesla Model Y | 306 |
| 4. | Kia EV6 | 300 |
| 5. | Kia Niro | 252 |
| 6. | Skoda Enyaq | 248 |
| 7. | VW ID3 | 225 |
| 8. | MG5 | 219 |
| 9. | Polish 2 | 204 |
| 10. | Tesla Model 3 | 197 |
Most registered plug-in hybrids February 2023
| | | |
| --- | --- | --- |
| 1. | Kia Ceed | 541 |
| 2. | Volvo XC60 | 510 |
| 3. | Kia Sportage | 344 |
| 4. | BMW 3 Series | 153 |
| 5. | Volvo S/V90 | 150 |
| 6. | Lynk&Co 01 | 132 |
| 7. | BMW 5 series | 131 |
| 8. | Volvo S/V60 | 129 |
| 9. | Mazda CX-60 | 110 |
| 10. | Volvo XC90 | 109 |